There are so many different educational apps for students out there, and because we have such busy schedules, it can be a bit of a gamble choosing the right ones, especially as they can sometimes take a while to set up with all of our classes.
This has certainly been the case for me; I start the year intending to break out all the bells and whistles, but I end up getting bogged down in the everyday running of my classes and the thought of investing time in researching apps and getting them set up seems too bigger task.
In this post, I review 35 of the most popular and innovative teacher apps. They are not ranked in any order.
Which ones will you be using?
I have arranged the educational apps reviews into the following sections:
Classroom Management.
Learning and Assessment.
Quizzes.
Augmented Reality.
Classroom Management Classroom Apps For Teachers
1. Google Classroom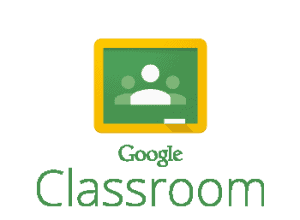 Google Classroom is excellent.
I have been using it for a couple of years now and it has revolutionized my teaching.
It pulls together all of the G-Suite apps (Docs, Slides, Sheets and Draw).
Teachers can create assignments and announcements for individual classes. They can attach worksheets slideshows or weblinks (along with many other things) and set deadlines.
The work can be marked/graded and returned to students for further work.
When a student completes work it gets saved automatically to their Google Classroom class folders in their Google Drive (these are set up automatically). All work is saved securely. Students may submit class comments that are viewable to all students and teachers assigned to that "Classroom", this leads to collaborative working.
Students may also submit private comments to their teachers if they require assistance and don't want to share their questions with the rest of the students.
For further reading, I have written an entire review post; The Definitive Google Classroom Review. 2020 Update, it breaks down in detail, from my own experiences, everything Google Classroom can do.
2. Apple Classroom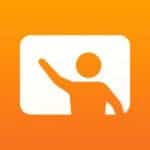 Whilst the name "Apple Classroom" suggests a similar app to Google Classroom the two are vastly different.
Apple Classroom is an iOS and macOS app that is a student monitoring solution.
If you have Apple devices in your school or class then this app is fantastic, it allows teachers to monitor what students are doing on their Apple devices. You can see what they are doing and see what other apps they have open (handy for those sneaky game players!) but that's not all, you can actually control their device! It's great for behavior management.
On the surface, this seems like a simple app to dictate what students are doing but it is way more. You can open apps or web pages on all devices and lock them so they can only see what you are controlling, an excellent idea for guided lessons.
Although only available on Apple devices it is a great tool with huge scope for use in the classroom.
3. iDoceo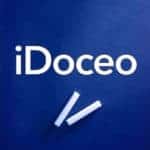 iDoceo is fantastic if you use an iPad to manage your classes at school.
I have used it for several years and would be lost without it!
However, it is only available on iPads. It is a planner, diary, schedule and grade-book, it also contains seating plan configuration tools (including my favorite…the randomizer!)
You can create classes and import class data from other sources. One of the best features of iDoceo is that you can add files and resources to any of your classes bulletin boards and send individual and bulk emails to your students.
It is a great app and will definitely make your life easier. At present, it costs $11.99 in the US and £11.99 in UK.
4. Vivi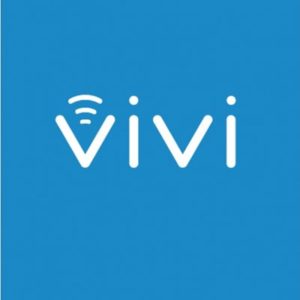 Vivi is awesome! It is a wireless presentation and screen mirroring tool (it allows all students and teachers to see the same screen on their devices).
Students and teachers can annotate and save content in real-time. It can be used by all devices (so no worry about whether students have Apple, Microsoft or Android etc. devices).
It requires a Blue box to be plugged in your classroom which allows you to be free to move around the class untethered! It is quite costly (about US$300 or £230) so in my opinion its a solution that needs to be bought by your school.
However, if you do get them in your school I'm sure you will love them.
5. Flipgrid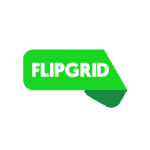 All your students need to use Flipgrid is a device with a camera.
Basically, students can record video responses to topics or questions you set. in this day and age, students spend huge amounts of time on social media, this app allows that ethos to be bought into the classroom and hopefully this fervour to translate into classroom engagement.
It also has the benefit of allowing those students who are less likely to contribute to the class discussion to weigh in and have a voice; we all have those students that give epic responses when spoken to one to one but never feel able to share them openly with the class. Flipgrid eliminates this!
Students can respond to homework questions or explain more complex ideas in a visual way.
They can even post YouTube-style reviews on books, videos watched in class or even get their feedback and what they've learnt from a particular lesson.
I've seen it used by students recording news reporter style videos, which was pretty cool.
6. ClassDojo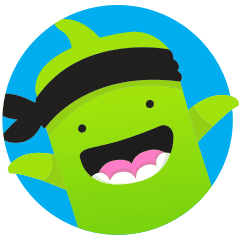 When doing the research for this article, ClassDojo was suggested by my subscribers and Instagram followers more than any other.
In short, it is a classroom behavior management reward system. Students receive +1 or-1 behavior points but unlike other behavior management systems that focus on nondescript gold stars, ClassDojo allows the emphasis to be based on positive feedback with teachers being able to create their own targeted behaviors.
Class Dojo creates reports that can be shared with students and/or parents publicly or privately.
Each student has an avatar of a little monster (very apt in some cases!) which keeps the app rather fun.
7. Seesaw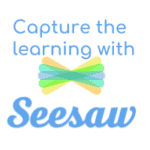 Seesaw is another app that helps keep parents in the loop.
As we all know collaboration between home and school is essential in education. Seesaw is an online portfolio where students can upload their best work to share with their parents and teachers can add examples of students strengths and areas of development.
I see this as a valuable tool for parent-teacher meetings, it could also help parents from feeling excluded from their child's learning, thus reducing the time teachers spend in contact with parents as all the work will be there for them to see.
8. Remind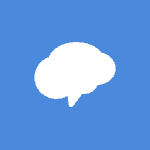 Remind is another parent contact app with a very good added extra.
It allows you to communicate with students and their parents beyond the classroom, the added extra is that your messages can be translated into over 70 languages, totally eliminating the isolation felt by parents for whom English is not their first language.
You can make class announcements, group chats, or contact individuals privately through the app.
9. Classtree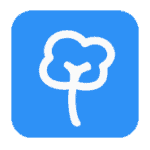 Classtree is similar to Remind but goes a little further.
It connects teachers, students and parents but acts a little like a social media platform in that you can post photos and documents (like classwork) and the parents, student and teacher in question can "like" and comment on them.
Users get instant notifications (like social media) and teachers and parents can communicate through a chat function.
An added benefit of Classtree is that you can attach consent forms for field trips and get them signed, returned and downloaded through the app.
That one gets a big "like" from me!
10. Google Hangouts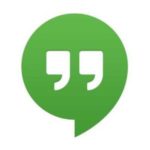 Essentially Google Hangouts is a messaging app but with a whole lot more built-in.
The obvious uses are easy communication with parents, students and other teachers (especially good if you need another teacher or leader to come and collect a student needing to be removed!) however so much more can be done with it.
Google Hangouts allows you to record and save video footage (for instance a visiting speaker that not all students/teachers can get to see) and then send it whoever needs to see it.
You can create groups (e.g. classes) for students to allow them to study for a test together, virtually.
I have even used it for flipped homework; I sent a video I wanted students to debate for homework. In our next lesson, we looked at the conversation the students had and discussed the points raised.
11. DropBox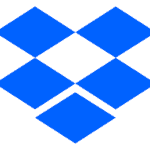 Dropbox has been around a while and is an excellent alternative to Google Drive.
Where Google Drive allows you to create and edit G Suite files, DropBox lets you create and edit Microsoft Office files.
Storing all your teaching files remotely saves you carrying all sorts of drives around with you and the ability to share files with students means you don't have to fill their inbox with huge attachments.
The basic free account gets you 500Mb of storage but my top tip is if you use their referral scheme to invite your students, you get extra storage when they sign up, which they will need to do if you are going to use it for your classes. Win!
12. Trello
Trello is basically an advanced to-do list app with the potential to be very useful for you and your students.
It syncs via a cloud across all devices so they will never be without their work schedule.
You can create multiple lists of tasks to be done. You can upload images assign tasks to other students in a group (particularly useful when students are doing a group project). You or your students can share todo lists to work through together.
I have been using it daily for a couple of years. for work, home and running this website. It helps me keep me organized (rather than having lots of crumpled bits of paper in my pockets which invariably get lost…resulting in missing deadlines!
13. Edmodo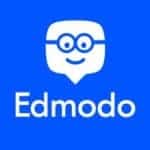 Edmodo works in a similar but simpler way to Google Classroom in that teachers can post assignments, messages, polls and quizzes to students.
Students, in turn, can submit their work and receive grades.
14. Classcraft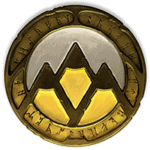 Classcraft has me super excited.
It's a totally nerdy version of a classroom and behavior management reward and sanction system.
It takes all those elements and turns it into a game similar to World of Warcraft. Students "play" in teams and gain XP (experience points) for positive behaviors and lose HP (health points) for negative behavior.
I used this last year when I had a year/grade 7 tutor group and it worked wonderfully for engagement.
I have included a video from the developers as they can explain it more clearly than I can.
Learning and Assessment Classroom Apps For Teachers
15. Freckle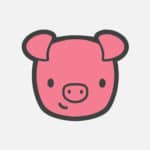 Freckle is great! It can be used for practice and reinforcement of ideas but also contains valuable opportunities for engagement; A click from the dashboard takes you to videos and lessons from YouTube, Khan Academy and LearnZillion.
Students can complete activities of work independently and earn coins to spend in the "piggy store".
There a large amount of customizable, printable worksheets in many subject areas. It is a great all-round app for use mainly with younger students in my opinion.
16. Prodigy

Prodigy is a math game and is very engaging for students, I have seen whole classes get very competitive and work a such a fast and thorough rate through the quizzes, pitting their wits against other classes. Students need to create an account and need a parents email to sign up.
It is mainly aimed at practice rather than initial instruction, it gives excellent feedback for incorrect answers so really helps students of all abilities to show progress.
It is set in a fantasy world where students encounter monsters to battle (with their math skills!). As they defeat the monsters students earn coins, spells and other rewards.
It also has the benefit of allowing parents to track their child's progress.
17. Evernote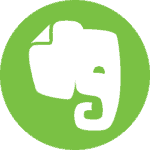 Essentially Evernote is a note-taking app and is great for brainstorming presentations and making lists.
You can create checklists, record audio notes, handwrite notes, attach files, drop links and create tables as well. It's great for creating and organizing all of your notes for every subject.
It is great for teachers and students alike.
18. Edulastic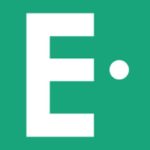 Like other apps I have mentioned teachers can share assignments with their students but as students complete their tasks, teachers can differentiate follow up instructions on an individual basis.
Edulastic even works seamlessly with Google Classroom.
19. Quizalize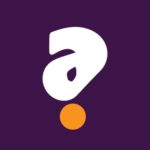 Quizalize can be used as a pre-assessment tool as well as for summative and formative assessments.
Students can design their own quizzes to challenge classmates and teachers can share the results of all quizzes with the class (there is a tool to hide anything that identifies the students when doing this).
It contains a multiple-choice mode and survey and self-reflection tools.
20. Nearpod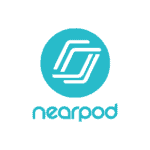 Teachers can create entire lessons on Nearpod or use one of a huge number of pre-made lessons (some are free, others chargeable).
You can even upload your PowerPoint lessons to Nearpod but the formatting can be a little off doing it this way but can easily be rectified in the Nearpod dashboard.
When teaching a Nearpod lesson, teachers share the lesson to the screen of all students and can play videos to each individual screen.
You can take polls or ask questions that students can respond to, the teacher gets all the answers individually and can share model answers to the screen of all students. It can take a little while to get prepared but the benefits far outweigh this minor inconvenience.
21. Formative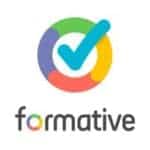 With Formative, teachers can create formative assessments that students can complete at their own pace and submit them on their device.
One brilliant feature is that it allows file uploads and video and audio to be embedded in the assessments.
You can even attach a Quizlet (see review below).
All data from the assessments can be gathered during or after the lessons to inform future lessons and to challenge misconceptions.
22. Plickers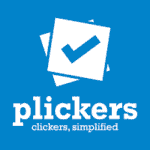 Plickers is very accessible for ALL students as it doesn't require students to have a device at all!
Teachers set up their assessments on the Plickers website and create classes with the names of their student, they use the Plicker app on their phone to control the live quiz.
Each student is given a pre-printed card (a paper clicker…Plicker!). The is quiz projected on to the screen in the class. The students then hold up their "Plicker" and the teacher then scans the class with the camera tool on the app.
The app then records the student's responses and collates the scores on the projected screen.
This is great for introductions or end of lesson formative assessments. Plickers really builds engagement and students really enjoy the interactive quizzes.
23. Edpuzzle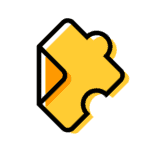 Edpuzzle utilises any high-quality videos that can be uploaded from YouTube, TedTalks, Khan Academy etc.
They can be clipped to only show the portion that you want the use and you can record a voice-over of instructions for your students.
The best part of Edpuzzle is that it allows you to insert quizzes into the video for your students to do.
Edpuzzle is an excellent flipped lesson tool.
24. StudyBlue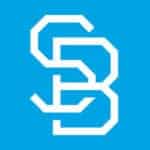 StudyBlue utilizes flashcards but all wrapped up in an app. They can be viewed on any device by logging into your StudyBlue account.
Audio and Video can also be added to the flashcards. The Flashcards can then be shared with your students or students can share them with each other to help study or revise for tests.
A simple digital solution that like the original flashcards works fabulously!
Quiz Classroom Apps For Teachers
25. Quizizz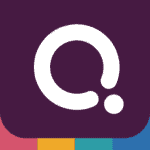 Quizizz provides a huge amount of ready-made quizzes for students to take (Teachers can also create their own).
Students answer the questions on their device and a leaderboard is generated on the main classroom screen.
Teachers get a report after the quiz where they can use the data to inform future lessons.
Quizizz can also be launched through Google Classroom, which is a neat feature.
26. Kahoot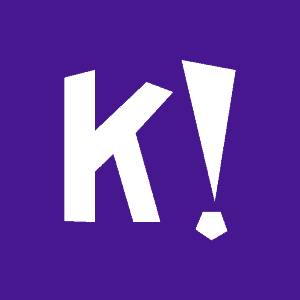 Kahoot is very similar to Quizizz in the way it runs. It is the one that I personally use. It not only has educational quizzes but a vast amount of fun user-made quizzes too.
It is fantastic for formative assessment or just for end of term fun. I like to run a quiz in my class but also join it from my phone, this builds a huge level of engagement with all my students trying to beat me
(Tip: always practise the test at home first so your students have no chance of beating you!)
27. Gimkit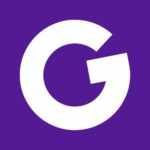 Gimkit is similar to Kahoot and Quizziz but supercharged.
It allows students to take quizzes in a similar fashion to the other two but unlike both Kahoot and Quizizz students answer questions independently earning "cash" for correct answers.
The quizzes are time-based or are by the amount of cash earned.
Teachers can create their own "kit" (quiz) or use a quizlet, it is VERY easy to set up.
A new feature just released is assignments that can be set in the same way as Google Classroom (In fact Gimkit quizzes can now be set in Google Classroom.
The first few kits you set up are free but after that, there is a monthly subscription, the reason for this is that it was created by high school students as a school project and therefore can't have advertising on there.
It is less than $10 a month and in my opinion well worth that amount.
28. Quizlet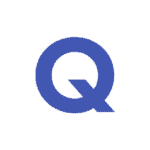 Quizlet is another quiz app (shocking!) like Quizizz, Kahoot and Gimkit but it also has other tools built-in.
It has flashcards and games. Again, you can make your own resources or use ones that are already made by other users.
As we have seen in a few of the above reviews, you can embed a Quizlet into some other apps, making Quizlet a very versatile tool for the classroom.
Augmented Reality Classroom Apps For Teachers
Augmented reality is changing the face of classroom apps for teachers, they can literally bring infinite possibilities into the classroom. I've tried to describe them in my reviews but I realized that it was tricky to adequately describe their depth with just words so I've included some YouTube clips so you can see how augmented reality works.
29. ChatterPix Kids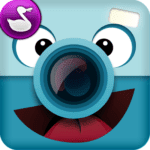 ChatterPix is great fun and has classroom applications for both students and teachers.
It allows the user to animate pictures from your device and make them say anything you want them to.
Students could use it to present work they've done on a historical figure or teachers could use it as a great hook to introduce a topic or to challenge common misconceptions.
30. Curiscope Virtuali-tee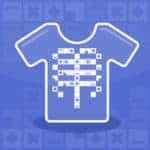 This one was actually shown to me by one of my year 8 students (who's mum is an anatomy professor at a local university).
As a Science teacher, I find this app super useful in the classroom but it is also amazing for bringing awe and wonder to younger children too.
It has huge learning potential!
You have to buy a curiscope t-shirt for the app to work but the cost is by far outweighed by the benefit.
When you point the camera tool in the app at someone wearing the t-shirt (or the t-shirt on a hanger) you can see an augmented reality projection of the internal anatomy of the wearer! I
t also works with the camera on selfie mode to allow your students to look inside their own body!
It has clickable parts to the images and audio descriptions and videos that describe the functions of different organs.
There's also the option to explore with a VR headset but this doesn't work in selfie mode and it might be a challenge to persuade a friend to stand still for a long time unless you've both got t-shirts and headsets.
31. Green Screen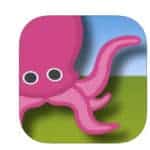 For years we've seen green screen technology in films and TV shows but now Green Screen gives you the same experience in your classroom!
The possibilities are endless!
You don't need expensive equipment or a dedicated green screen studio. Just the app and maybe a green curtain or plastic tablecloth (from a dollar/pound shop).
Put yourself or your students into space, at famous monuments or buildings around the world or even undersea!
32. Thinglink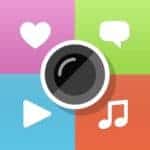 The Thinglink app is amazing for so many classroom activities.
It is a web-based tool that lets you add text, video or web-links to a picture.
The interactive images you create can be shared on social media, links or can be embedded into a web page.
Like many of the other augmented reality apps in this review, the possibilities for classroom applications are endless!
33. Apple Clips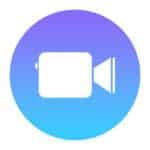 Where there is an opportunity for new tech ideas…you'll find an Apple version somewhere and while this isn't necessarily an augmented reality app it's close!
Apple clips has many possible uses in the classroom. I find it great for flipped learning and to introduce a lesson. It's also great for student project presentation work.
34. HP Reveal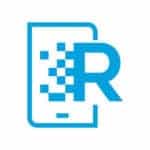 HP Reveal (formerly called Aurasma) is an app that allows the user to create augmented reality triggers in textbooks, class posters or even school bulletin boards.
You take a picture of the "trigger" and add instructions, image or videos that pop up when a student scans that trigger with the app.
You could use a section from a textbook as a trigger that then brings up further learning opportunities when your students scan it.
You could use it on field trips (e.g. a museum) where students can scan areas of the museum that you have set up ahead of time to reveal the learning intentions that you want them to achieve.
35. Figment AR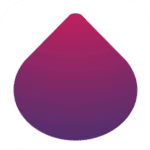 I've saved the best augmented reality app (in my opinion) to last.
Figment AR allows you to completely manipulate the world around you.
Place animated 3D objects and creatures around you class or portals to different worlds. Add in stock images or videos to the portals or ones you have taken yourself.
No longer does your classroom just have 4 walls and a door, you can now take a journey anywhere in the world and beyond. I have been using this one a lot this year!
Which Educational Apps You Use?
I'm sure that you have some good ideas for what educational apps for students you could use in your lessons now.
From the research I've done for this post I know I will be trying some new ones this year and I'm excited to do so.
Do you know any better ones?
If so, email me or comment below and I'll include your thoughts.
Similar Posts: