Welcome to EducationCorner.com.
Whether you're a high school student looking for the best college to attend, a teacher looking for new lesson ideas, a professional seeking career training programs, or a mom searching for the best homeschooling resources for your children, we're confident that EducationCorner.com will be helpful to you.
Popular Topics & Education Articles
About the Authors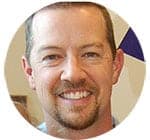 Becton Loveless. I believe a good education is one of the greatest blessings you can provide your children. I graduated with a bachelor's degree in International Relations from Brigham Young University in 1998 and earned my MBA from the Marriott School of Management in 2002. I have been a long time contributor to EducationCorner.com.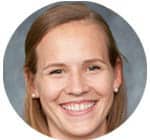 Alicia Betz is a writer and high school English teacher; she has been teaching since 2012. She earned her Bachelor's in Education from Penn State University and her Master's in Education from Michigan State University. She focused her studies on educational literacy, online teaching, and communications. When she's not teaching or writing, you can find her spending time with her husband, daughter, and German Shepherd.
Read more about us!