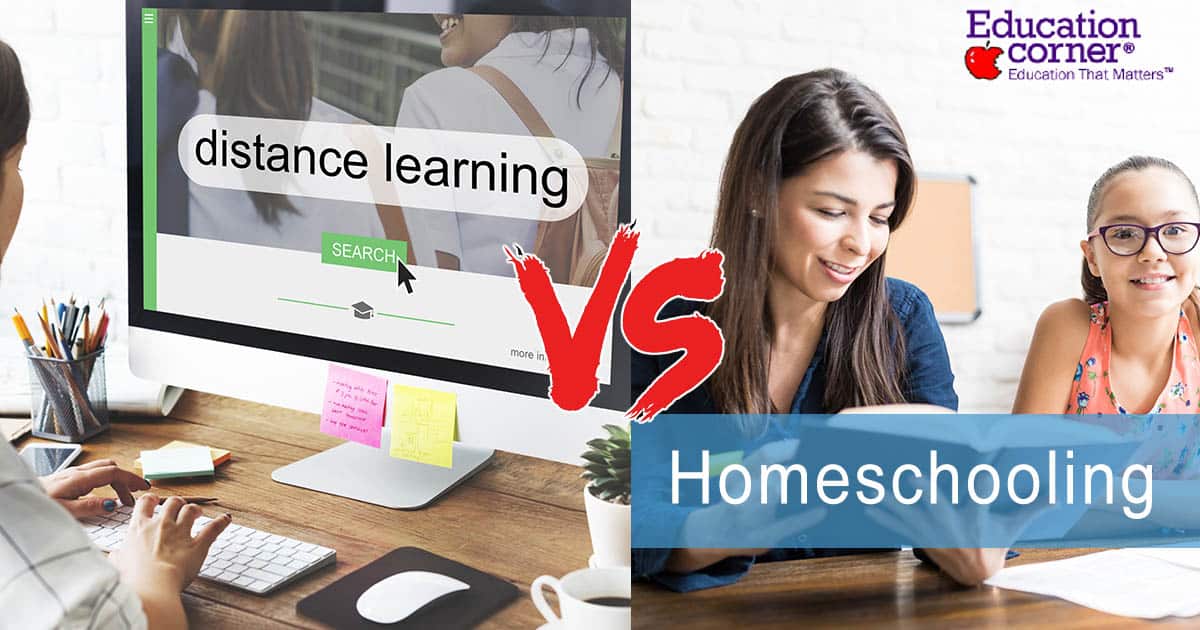 Homeschool vs Distance Learning
Written by Alicia Betz, reviewed by the EducationCorner.com Team
At first glance, homeschooling and distance learning might seem very similar, but the major difference is who is delivering and managing that content. With homeschooling, the parent or caregiver is the person who teaches and delivers the content. With distance learning, an online teacher teaches and delivers the content.
When you make a decision as a family to do school from home, homeschool and distance (online) learning are your two main options. Some families do a combination of the two options, picking and choosing some classes homeschool style and others online, while other families prefer to go all in one way or the other.
To help you make a decision, we've closely examined and laid out the pros and cons of homeschool and online learning.
Pros of Homeschooling
Cons of Homeschooling
Pros of Distance Learning
Cons of Distance Learning
The Bottom Line
Remember that many families choose to do a combination of homeschooling and distance learning, but they often find their base in one or the other. Examine the pros and cons of each to determine which style fits best with your family dynamic. Once you start off with one, you can always switch to the other or combine the two to create a mixed education that makes both you and your children happy.