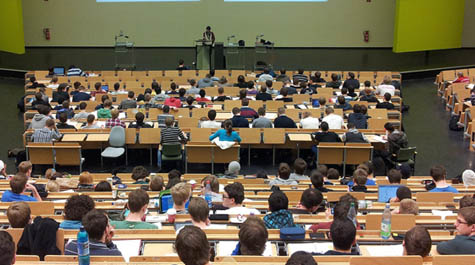 Not all colleges are the same. Explore the factors you should consider when choosing a college such as accreditation, cost, location and type of school.


Explore the personal, financial and long-term future benefits of earning a college degree.

Community colleges are quickly becoming the institutions of choice for many career minded students.

Explore the economic and social value of earning a college degree and getting a higher education.
Higher Education Resources
Higher education, also known as tertiary education, and often referred to as post-secondary education, occurs primarily at four-year colleges and universities. However, higher education also includes various other post-secondary institutions, such as community colleges, career colleges, vocational schools and institutes of technology. Higher education institutions award degrees and professional certfications.
Explore a comprehensive selection of higher education resources, articles, and guides, including a searchable database of over 7,000 U.S. based colleges, universities, community colleges and technical schools.
Higher Ed Resources by Category
Hot Topics and Resources
Colleges by State
Colleges by Major
Copyright 2019 Educationcorner.com. All rights reserved.