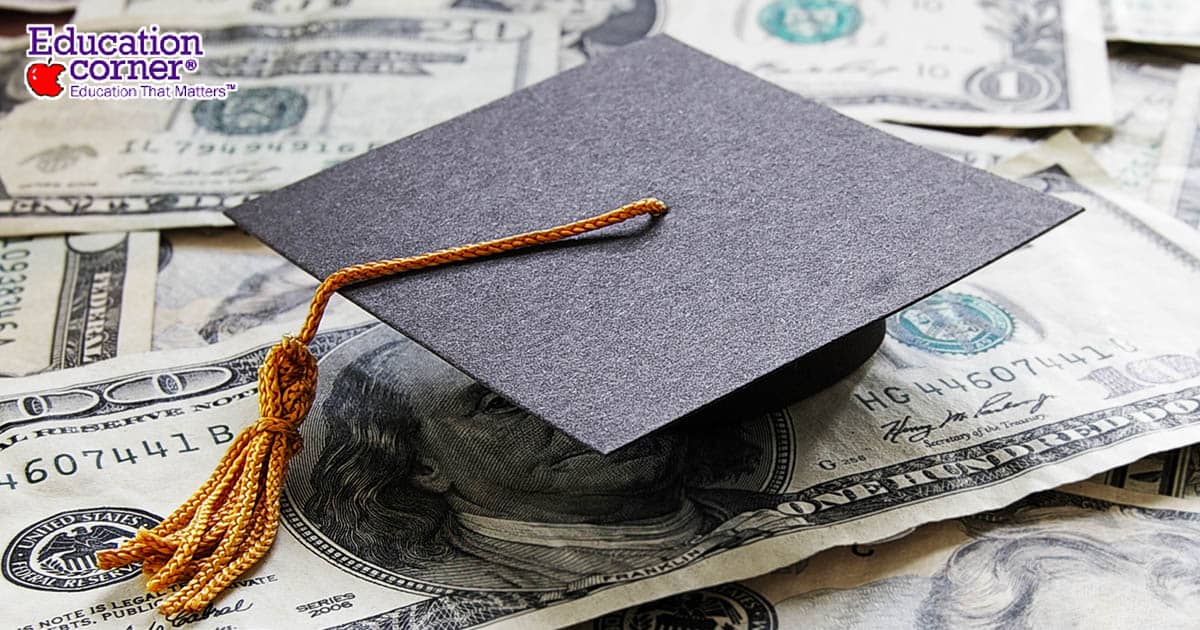 Are For-Profit Colleges Worth the Money?
by Becton Loveless
Just because a college charges money to attend doesn't mean it is a for-profit school. Even public colleges charge tuition these days. Before looking into the question of whether for-profit colleges are worth the cost, it's important to examine the differences between for-profit colleges, for-profit vocational schools, public non-profit colleges and community colleges, and private non-profit colleges and universities.
For-Profit Colleges
What sets for-profit colleges apart from non-profit colleges is that while they are educational institutions, a for- profit colleges are also corporations, often with shareholders. And like any business, they sell a product – in this case, education, with the end goal being to generate a positive return for owners and shareholders.
For-profit schools fall into two categories:
Four-year Colleges that offer an associate or bachelor degree. Many specialize in fields such as criminal justice, business, nursing, finance, and computer science.
Vocational Colleges that provide education and training to prepare students to become licensed cosmetologists, veterinary assistants, dental hygienists, auto mechanics, HVAC repair technicians, and the like.
Non-profit Colleges
Non-profit colleges, in contrast, are managed by a board of trustees. With no shareholders to satisfy monetarily, they can focus on serving the student's best interests. Non-profit colleges can be either public institutions or private ones.
Public Colleges
Public colleges and universities receive a portion of their funding from the federal government as well as their particular state. This enables them to charge lower tuition than private colleges, especially to state residents. Since making a profit is not their priority, they are able to funnel money into research, facilities improvements, curriculum design, and other operations that support students and faculty.
Private Non-Profit colleges
The term private can be misleading. The main difference between public and private non-profit colleges, is not exclusivity or elitism, but simply that private colleges and universities are not affiliated with their state. Like public colleges, they are also governed by a board of trustees whose focus is maintaining a high standard of education. Since private schools receive very little government funding, they must charge higher tuition than public schools. However many also also depend on donors and sizable endowments in order to offer scholarships.
Many prospective students wonder if the education they receive at a for-profit college will be as good as the one they'd get at a public, private, or community college. Non-profits, by their very nature, must focus on providing a quality education to all their students. They can't afford not to, since anything less would earn them low ratings and their enrollment figures would plummet, affecting their bottom line which after all is their top priority. Also they could lose their accreditation. However, whether one attends a profit or non-profit, as is true for any endeavor, the more effort one puts into education, the more one gets out of it.
Graduation Rates
MyCollegeGuide, an online publication created to clarify college-related information for prospective students found that the bachelor degree graduation rate for each type of four year school was as follows:
Public universities – 57%
Private non-profit colleges and universities – 65%
For-profit colleges – 42%
Benefits of For-Profit Colleges
While for-profit colleges may not rank as high in graduation rates as traditional colleges, they do offer benefits for some types of students.
Flexibility
Like traditional public and private institutions, for-profits accommodate students who hold full-time day jobs by offering night and weekend classes. And in recent years, more and more have added online courses or hybrid courses wherein students attend half their classes in physical classrooms, and half online. When it comes to vocational schools, however, this is not always the case. Developing skills require on-the-job training, akin to being an apprentice, which by its very nature must be done during working hours.
For-profit colleges are flexible in another way. Unlike traditional colleges that require students to take the SAT or ACT entrance exams, non-profits require only a high school diploma or GED. Thus they are a gateway to a bachelor's degree for those who, for whatever reason, did not do well in high school, have no time to prepare for entrance exams, or who know they are poor test-takers.
Acceleration
Students who are working full time jobs, caring for families or who do not have four years to spend in school can benefit from for-profit colleges' shorter semesters. At traditional colleges, the school year is broken into two four-to-five-month semesters with a two-month summer break plus a semester and/or a spring break. Within that time frame, a typical course load consists of 12 to 15 credits per semester. At this rate, it takes four years for a student to complete a bachelor's degree.
Non-profits offer an express lane. A full-time schedule for a student taking online courses consists of six to eight credit hours per semester. The difference is that semesters only last eight to ten weeks. If you do the math, you will see that shorter semesters and no summer break add up to a quicker path to a degree.
However, there are other things a student should consider before making a decision about attending a non-profit.
Concerns about Non-Profit Schools
Accreditation
Whether it's a non-profit college or vocational school, accreditation gives legitimacy to any credentials it bestows upon graduation. There are two types of accreditation: regional which is granted to both vocational and academic colleges, and national which applies only to vocational schools. Of the two, regional holds schools up to higher standards, and is looked upon more favorably by employers, Also, should a student want to transfer to a traditional school, or pursue a higher degree, most schools will accept transfer credits or degrees from a regionally accredited school, but not from a national accredited one. So when looking into schools, it is important that a student ask which type of accreditation it has.
If the school has no accreditation at all, just walk away. Employers are not likely to hire graduates from a non-accredited school. Furthermore, a non-accredited school is likely to go out of business in the future, leaving graduates with a next to worthless education as far as employers are concerned.
Job Prospects
Accreditation aside, the U.S News and World Report found some disturbing figures about how employers regard job applicants who have graduated from non-profit colleges.
Applicants holding bachelor's degrees in business of finance from large online for-profit schools receive 22 percent less call-backs from employers than those holding business bachelor's degrees from non-selective public colleges and universities.
Applicants holding associate's degrees, certificates, or other credentials from expensive non-profit schools do no better than those holding associate's degrees from affordable public community colleges.
These findings give rise to the question that if employers place no more importance to a degree from a non-profit than they do one from a public school, is there justification for how much more nonprofits charge?
Comparative Costs
Since for-profit colleges are private, it should come as no surprise that they charge hefty tuitions - some as high as $42,000. This is at the high end, but in order to get an idea of comparative costs, Student Loan Hero, a company devoted to giving unbiased advice and information to students deep in loan debt, looked into the cost of college for the 2017-2018 school year. They compiled the results into a comprehensive breakdown of costs at four-year public institutions, four-year private institutions, two-year public community colleges, and private for-profit institutions. The average overall cost for each year was as follows:
Four year public colleges and universities for residents of the state: $9,970
Four-year private colleges: $35,260
Two-year public community colleges for in-state students: $3,570
For-profit colleges: $16,000
Since not everyone has the opportunity to be full-time students, they also compared per-credit costs for part-time students.
Four year public colleges: $325
Four-year private colleges: $1,039
Two-year public colleges: $135
For-profit colleges: $647
The Growing Burden of Student Loans
Repaying student loans has become a financial burden that follows people around for years. A few fortunate ones are able to get well-paying jobs that enable them to pay off their loans without it taking too big a bite out of their budgets. However, for many who have graduated from for-profit vocational schools, paying off this huge debt is an endless task since with every missed payment, monthly interest charges increase the amount owed. This has led to many defaulting on their loans. The hardships involved have become so widespread that the government has taken action against several schools.
Government Sanctions
Federal Government
The Obama administration took time out of its last days in office to publish a list of schools and programs that were in danger of losing access to federal loans. The action was spurred by a Department of Education review of 800 for-profit schools, private non-profits, and pubic community colleges that found that few graduates of these schools, a high percentage of whom were either veterans, minorities, or first generation students, were able to secure jobs that paid enough to compensate them for the amount of money they paid to attend, let alone pay off their loans. This translated to annual salaries that would result in 30 percent of discretionary income going to loan payments; or12% if looked at in terms of total yearly earnings
It is noteworthy that for-profit vocational schools accounted for 98% of the list while not one community college was named. For the 98%, the threat signaled fiscal trouble since their enrollments are heavily weighted with low-income students who rely on federally-based aid such as Pell Grants and federal loans. Since for-profits rely on up to 90% of such federal aid for their income, this can mean that many will be shutting their doors.
History Repeats Itself
History shows us, however, that should many of the named institutions close down, it need not be the end of educational hopes for students considering enrolling in them. An archived article in The Atlantic covered a similar situation in the 1990s. Due to an expanding number of for-profit schools in the 1980s, the federal government had issued a rule intended to sanction schools where former students were defaulting on their loans. By the 1990s, 1,200 schools were facing sanctions that would deny them students' federal loan money.
As a result, not only did the named schools see their enrollment of Pell students decline by 53% over the following five years, but so too did other for-profit schools in the vicinity, even those that had not been threatened with sanctioning. During this same period, enrollment rose at community colleges in the areas due to students changing their plans. Since tuition at these community colleges were but a fraction of that at the for-profits, both federal loan applications and defaults decreased. Researchers at the time estimated that 70% of these students would have defaulted on their loans, had they attended the for-profit instead of the community college.
History in the Making
On October 22, 2018, Inside Higher Ed, a media company focusing on college and university topics, published an article in its online publication of the same name. It reported that the New York City Department of Consumer Affairs (DCA) had filed a lawsuit against a well-known regionally accredited for-profit college on October 19, charging it with deceptive and predatory lending. This was a rare occurrence on two accounts. Cities rarely sue colleges. But when they do, the lawsuit is initiated by the state attorney general, not a city agency.
This particular action, however, came about because the agency had been receiving so many complaints against non-profit schools in general. And so it zeroed in on the four institutions that received the most complaints and, and in 2015, initiated an investigation. Fast forward to 2018, and although It has not yet become clear why the DCA chose to sue the particular defendant in the case, it may have been because of the number and severity of the complaints.
The majority of complaints were about recruiters who had allegedly
Misrepresented facts about financial aid in order to pressure students into taking out loans given directly by the college.
Were dishonest about credentialing, transfer credits, degrees, and graduation rates
Misrepresented the terms of financing
Generated loans without students' knowledge.
At the time of the article, the college was denying all the allegations, and its counsel was reviewing the lawsuit. For its part, the college said that prior to the lawsuit, it had submitted over 52,000 pages in compliance with DCA requests and had sought to review the allocations with the agency only to be told it could not be discussed at the time.
The Bottom Line
At present, it's hard to predict the future of for-profit schools. Although the rule initiated by the Obama administration is still in effect, the present administration is intent on pushing back against what it sees as federal overreach.
As for the student looking for vocational training, there are presently over 300 for-profit schools in the country, each claiming to be the best. While many offer a good education, they also make claims that are at best exaggerated, and at worst, not true. So, for now, the best advice for students is to do due diligence and exercise caution before enrolling in any for-profit school.
For the answer to the title question of this article, Are For-Profit Colleges Worth the Money, we look to the former Obama Secretary of Education John King. During a conference call with reporters from the Atlantic and other publications at the time of the previously cited article, he assured them that higher education is still a good investment. But it's important that prospective students look into school's programs in order to know which are worth the money and which are, in his words, "a liability."
Read also:
- Benefits of Earning a College Degree
- The Value of a College or University Degree
- Return on Investment (ROI) by Education Level