About EducationCorner.com
Welcome to EducationCorner.com one the internet's most comprehensive guides to the best education sites, resources and articles on the Web. All education topics and resources are sorted by subject and life stage, so you can find precisely what you're looking for quickly and painlessly. Whether you're a high school student looking for the best college to attend, a teacher looking for new lesson ideas, a professional seeking career training programs, or a mom searching for the best homeschooling resources for your children, we're confident that EducationCorner.com will be helpful to you.
So what makes EducationCorner.com so special? Our website includes only the highest quality, manually reviewed, editor recommended web based education resources, topics and articles on the Internet. As a result, you can be assured that information presented is reliable, up-to-date and highly relevant. While we have a staff of volunteers, much of the content presented on EducationCorner.com has graciously been provided or recommended by professionals, educators and individuals like yourself. If you're a teacher with useful lesson plans to share, a professor with a unique education related article to post, a student counselor with a story to tell, or just someone who'd like to refer to a good education website for inclusion, please submit your suggestion for publishing consideration. While we will consider all recommendations, we reserve the right not to add any website, resource or articles we deem to contain irrelevant, low quality or offensive information.
Our Colleges and Universities Database
Trying to determine which college or university is best qualified to meet your unique academic, professional, and lifestyle objectives can be a difficult and time consuming endeavor. Our colleges and universities database was developed to help aspiring students and education minded professionals quickly and easily make better, more informed choices by providing them with highly detailed and comprehensive college information and data that is relevant, reliable and up to date.
Our database includes accurate and comprehensive information and data on over 7,000 U.S. colleges, universities and higher education institutions. Information presented includes college address and contact details, tuition, expenses and fees, financial aid options, admissions information, application contacts, degree programs and majors, graduation rates, retention rates, campus crime statistics, athletics groups, and much more. All data presented is provided directly by each individual college via annual surveys sponsored by state and federal government agencies (i.e, National Center for Education Statistics, Bureau of Labor Statistics, etc.) As such, all data is free from commercial bias and is updated regularly.
Our Search Technology
The search technology used on this website has been optimized to allow users to search and sort colleges based on a number of data points, thereby providing users the ability to quickly and accurately identify which higher education institution meets their unique search criteria.
Authors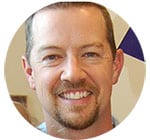 Hi. My name is Becton Loveless. I believe a good education is one of the greatest blessings you can provide your children. I graduated with a bachelor's degree in International Relations from Brigham Young University in 1998 and earned my MBA from the Marriott School of Management in 2002. I have been a long time contributor to EducationCorner.com.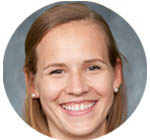 Alicia Betz is a writer and high school English teacher; she has been teaching since 2012. She earned her Bachelor's in Education from Penn State University and her Master's in Education from Michigan State University. She focused her studies on educational literacy, online teaching, and communications. When she's not teaching or writing, you can find her spending time with her husband, daughter, and German Shepherd.