XtraMath.org Review


XtraMath.com is a free web-based resource designed to help kids master basic math facts. The website is owned and operated by a Seattle-based nonprofit organization that is composed of a small staff of dedicated educators and volunteers.
The organization's website, located at www.xtramath.org offers effective, efficient, adaptive and intrinsically rewarding supplemental math activities – entirely for free. Xtramath offers a variety of programs oriented toward parents, teachers and schools responsible for teaching basic math to K12 students.
What You Should Know
XtraMath offers kids the opportunity to learn about addition, subtraction, multiplication, and division. Games, activities and tests focus on helping kids develop fluency of basic math facts, in order to a foundation for future math skills. As speed and accuracy are important elements of math fluency, games and activities focus on both.
Math problems and exercises adapt to a student's current level of math and continue to adapt as student's math skills improve. This adaptive format makes XtraMath a very powerful learning tool. Teachers and parents can monitors students/kids progress and receive progress reports via email. Parents also receive a code that their kids can use to access their records from any Internet enabled computer.
Below is a picture of the letter that parents received with a code for students.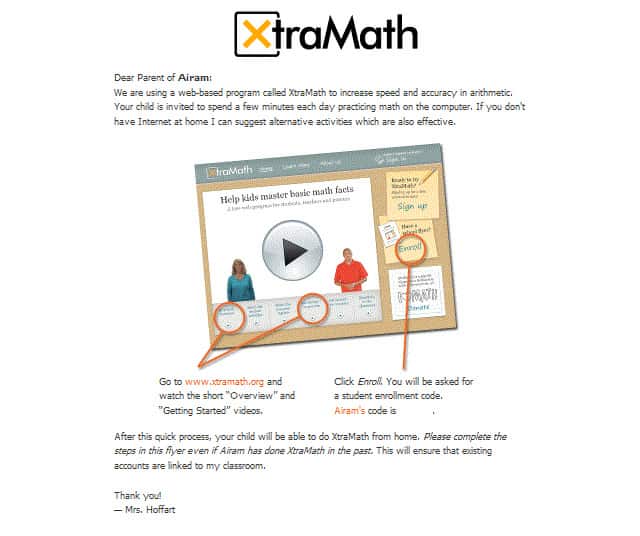 Below is an example of a weekly report that students and parents can receive via email detailing their student's/child's activity and progress.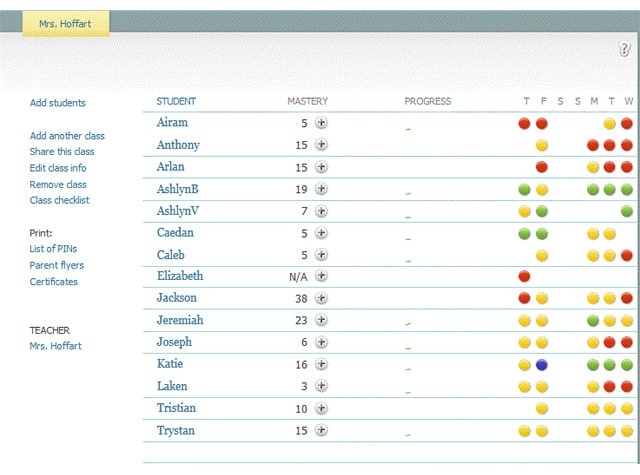 By clicking on the colored dots, as shown above, another window opens (as shown below) offering a detailed list of the problems each students has successfully completed. This feature is very helpful for monitoring student's progress and indentifying areas where they are struggling.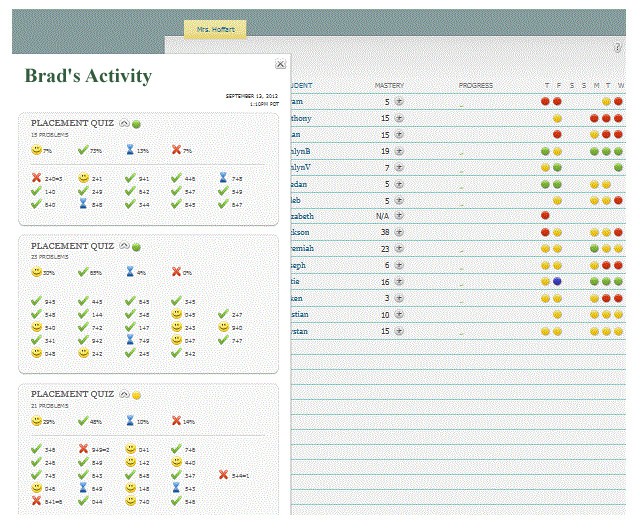 While XtraMath isn't the only math basics website out there, it is one of the only free sites that's really up to par with popular fee based sites like IXL and Reflex:Math Fact Fluency. The down side of XtraMath is that it isn't as entertaining and engaging as some other math sites that have bright imagery and fun interactive games.