2018 College Rankings by State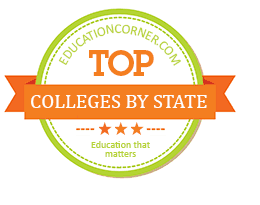 Explore the best undergraduate and graduate colleges and universities by state. Rankings of top colleges and universities are based on a composite of indices and various value metrics including cost of education, peer assessment, reputation, recruiter assessment, and admissions selectivity.
Our Methodology
(1) Represents the fall admission rate for full-time undergraduate students.
(2) Graduation rate for full-time students who began their studies as first-time degree or certificate seeking students.
(3) Percentage of students employed two years after graduation.
(4) Median earnings of students six years after graduation.
(5) Average net price generated by subtracting grant or scholarship aid from total cost of attendance.