President Obama Calls for New Steps
to Prepare America's Children for Success
in College and Careers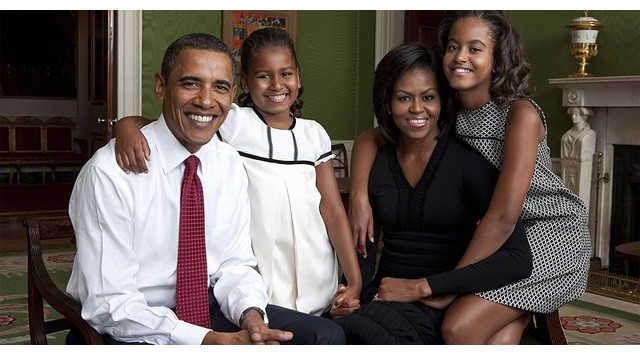 President Barack Obama has met with state governors to discuss initiatives his administration is proposing to improve college and career preparation for America's youth. The President is proposing to amend the Elementary and Secondary Education Act. Among his proposals are plans to improve teacher training, college and job preparation, student instruction, and testing.
To support the need for educational reforms, the President cited the fact that college graduates usually earn more than 60 percent of what non-college educated individuals earn during their working lives, and many organizations claim that it's difficult finding qualified workers to hire.
President Obama also recently encouraged state legislatures to improve state and local educational standards, so the upcoming generation of high school students will be prepared for the modern workforce and college.
To improve college and career preparation, the Obama Administration has proposed the following changes to the ESEA:
Mandate that every state legislature implement math and reading college preparation standards for public schools statewide.
Contribute federal funds to states that already have reading and math college preparation standards. The administration has already requested hundreds of millions of dollars in future budgets for teaching improvement programs.
Support state legislatures and schools districts desiring to redevelop teacher training programs to include college and career preparation instruction. The administration has already pledged money in future budgets to support this initiative.
Provide assistance to state legislatures to redevelop tests intended to assess college and career readiness. As with other proposed initiatives, the administration has already proposed funds to support this proposal in future budgets.
Reenact the Race to the Top program. This initiative was part of legislation to stimulate the economy during the recent recession. As part of this program, more than 1 billion dollars was allotted to be given to state legislatures and school districts that establish college and job preparation programs.
Pledge federal funds for teacher development programs designed to better prepare students for college and the workforce. The administration has already proposed more than 2 billion dollars in future budgets to support this initiative.
Not withstanding President Obama's good intentions, some believe his efforts to improve this nation's education system have done more harm than good. Recently, Obama's education reform initiative, Race to the Top (RTTT), came under fire from critics who claim it's backfired. The initiative designed to close the achievement gap between low-income and wealthier students, according to Broader, Bolder Approach to Education, has inadvertently shifted resources away from programs for the poor to non-proven testing and assessment programs. Many in education have referred to the the initiative as "junk science".
As more and more school resources have focused on implementation of RTTT, less and less resources have been focused on useful after-school programs, summer programs, nutrition programs and health initiative that have greatly benefited lower-income families. While federal funds only account for about 8 to 10 percent of all K-12 education financing, those funds are critical to the programs most schools support. Redirecting these funds causes huge disruptions in essential programs, according to many educators.
Common Core Standards, another education initiative sponsored by Obama's administration, in an attempt to improve educational standards, and overall student performance, has also stirred up quite a hornets nest. While it has already been accepted by most states, many states, educators and parents are fighting tooth and nail to make sure it does not take over the U.S. educational system.